Biography
Profile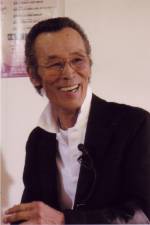 Mr.Seizo


Seizo Fukumoto;

Seizo was born on February 3rd, 1943 as the third son of 6 children (5th child) in Hyogo prefecture. After he graduated from Jr. highschool, he succeeded the rice shop that his relative had been running but he did not feel right about him being a rice seller and decided to leave the shop.
In 1959, his relative introduced him to Toei Movie Company's Kyoto Film Studio, where he got a job as a stunt movie extra. Since then, he has appeared in many samurai, yakuza and ninja movies for more than 53 years. (His carrier as a KIRAREYAKU started when he was in his late 20s.) He appeared on the screen for the first time in "Kurama tengu" (1959).
In November 2001, he published his first book titled "Dokoka de dareka ga miteitekureru -Noppon ichi no kirareyaku" ("Someone somewhere watches me - Japan's best kirareyaku.").
In 2003, he will be in the Hollywood movie, "The Last Samurai"
In February 2004, he got a association special award of the 27th Nippon academy prize by The Last Samurai.
In April 2004, he published his second book titled "Ochi ochi shinderaremahen -kirareyaku Hollywood e iku" ("I can't die in peace- The kirareyaku goes to Hollywood-").
In 2012, he got a special award of the 21st Tokyo Sports Movie grand prix.
In July 2014, he plays the leading role for the first time in his 55th life as an actor in the movie "Uzumasa Limelight".
In August 2014, he won the Best Actor Award at the 18th annual Fantasia Intl. Film Festival in Montreal, Canada.
Seizo's favorites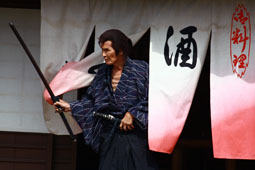 Mr.Seizo
WORD : mushin (having no center/ being innocent)
MOMENT : the moment you get what you have wanted
PASTIME : To take care of tropical fish and bonsai trees
MOVIES : Ben-Hur and other war movies
FOOD : Any kinds!
PLACE : Home
Likes, dislikes and respects
likes : cigarettes
dislikes : snakes and frogs
respects : humble people